Агентство недвижимости в Дубае, ОАЭ
Real estate agency in Dubai, UAE – Elite & Luxury Real Estate LLC
Our real estate agency "Dubai-Realty.com" is not just about real estate services for buying property in Dubai, we do not just help you buy and sell property, we bring you closer to the dream of living in the space you dream of living in.
We also take care of your property, manage it, earn you money from rent and send it to your account every month, send you periodic market analysis and give you timely recommendations.
We care about what car our broker takes you to view, what emotions you will experience during the search and purchase, how politely and competently our employees communicate with you, how quickly they call you back on the application or answer in the messenger, how accurately they select the object at what price you buy a square meter.
We care about what will happen to you and your property after buying a property in Dubai, how reasonable are the costs of maintaining the selected object, how quickly you can get a residence permit, apply for inheritance.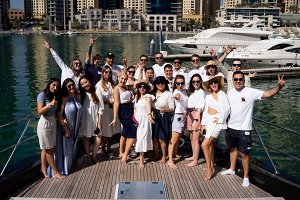 We help with the purchase of the best property for life and investment
We've been living in the UAE since 2010 and we know how to avoid mistakes and unwanted expenses because of bad recommendations.
We are not intermediates or an aggregator website. We fulfil all the work our-selves.
We are based in Dubai, the UAE, and are therefore best placed to advise you.
We are not interested in lobbying on behalf of one developer. We honestly and openly tell you about all the advantages and disadvantages of each district and de-velopment project and provide you with the right to make a final decision.
Subscribe to our newsletter
Get the best properties, tailored to your needs no more than once a week!